The price does not change according to the number of colors chosen. When choosing colors, please take into account that your monitor may not be calibrated for PANTONE colors and that the color rendering displayed may sometimes be different from the colors that are printed.
Do you want to have your new jerseys in the same colors as your existing equipment? In this case, we strongly recommend that you send us samples of your colors printed on the fabric or on the paper, or directly your old jersey. These will allow us to do a series of comparative print tests to find the definition of your colors in CMYK and reproduce your colors with absolute precision.
Fluo Color Chart
The color display on the monitor is only indicative, depending on the characteristics and settings of your monitor and may not fully correspond to reality. If you require precise tint, it is necessary to compare it with the sent swatch of the particular material.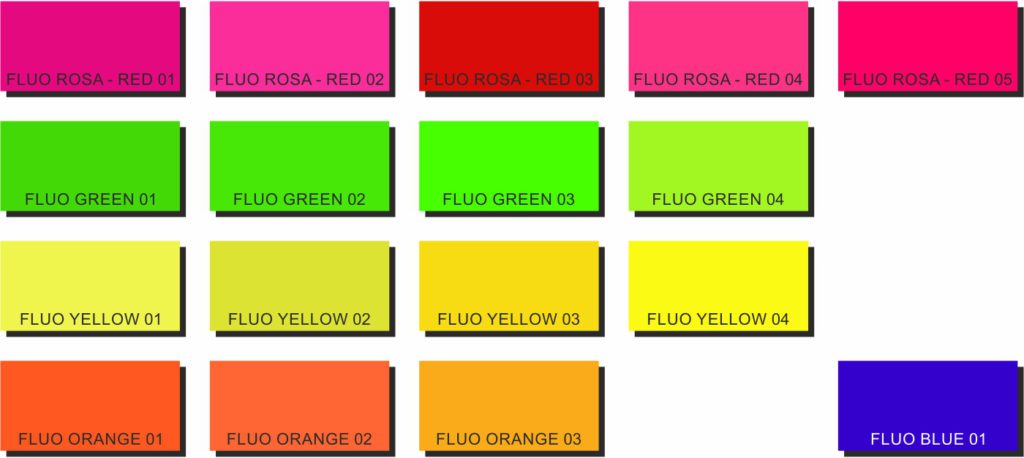 CMYK Color Chart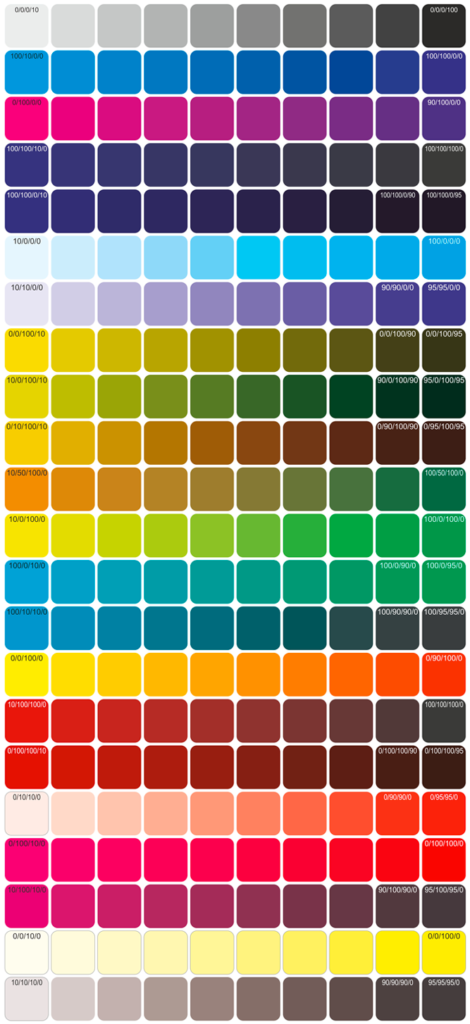 Pantone Color Chart